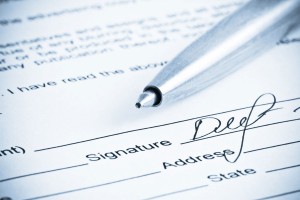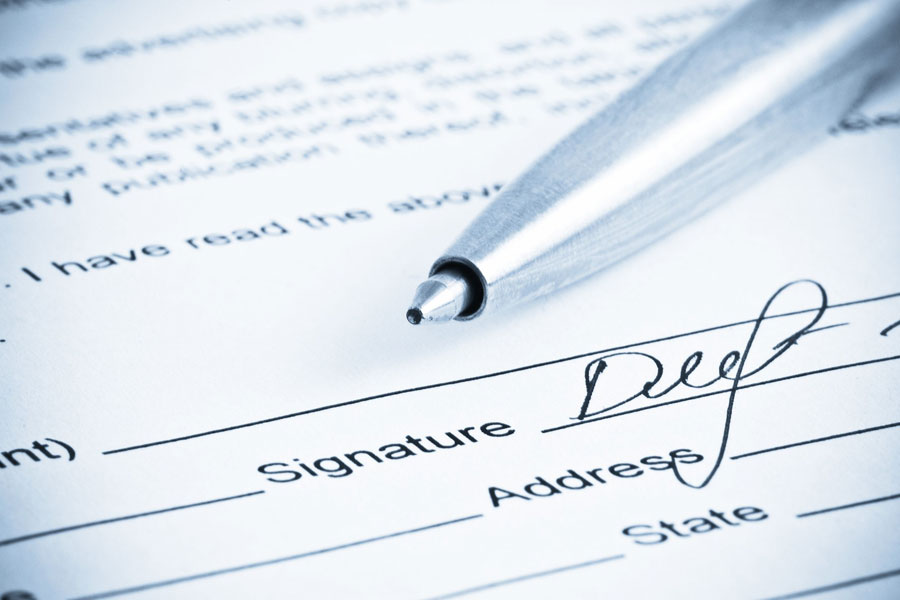 I need a solicitor to sign a document
Sometimes you need an independent solicitor simply to witness your signature to an oath or a declaration or to certify a photocopy. For example, you may need a solicitor to witness you confirm the truth of and sign an oath relevant to applying for probate. A solicitor can also certify a photocopy as being a true copy of the original so that you do not need to send off the original document. All solicitors are Commissioners for Oaths.
My fee for this simple procedure is £5 per document witnessed and £2 for each exhibit attached. (for example a copy Will attached to an Oath)
If you need me to draft the document for you before signature, my fee varies depending upon the nature of the document but is unlikely to be more than £120. I can quote you a fee over the phone and have the document ready for you when you come in.
We charge £50 to sign an ID1 form verifying your identity for a conveyancing transaction.
Please note that not all documents are appropriate for me to draft, witness or sign. In particular, I can not certify that I have advised you on any matter not related to family law. There are also certain documents that can only be certified by a Notary Public in which case you would need to look elsewhere.
Phone for initial free advice on 01782 627589