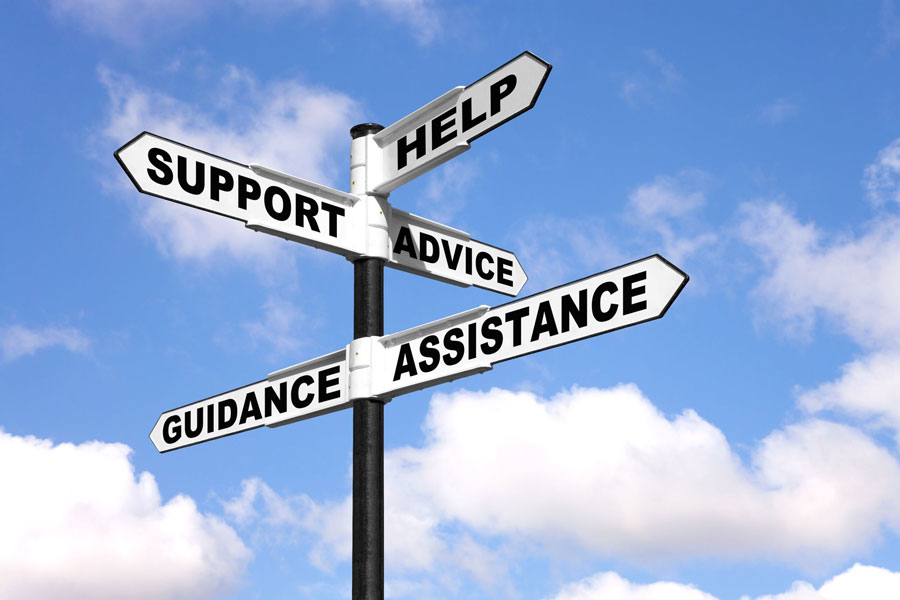 Where else can I get help?
Mediation
Mediation is often the most amicable and cost effective way of resolving a family dispute. Local mediation services include:-
Family Mediation Centre Staffordshire
Staffordshire Family Mediation Service
Barristers
Whilst solicitors see a case through from beginning to end, barristers specialise in representation at court. I usually conduct all hearings myself but you can choose instead to instruct a barrister.  If you simply want representation at court without any help with correspondence or negotiation, you can instruct a barrister direct without first instructing a solicitor under the Direct Access scheme.
Chambers I work closely with are:
St Philips Chambers in Birmingham
St Ives Chambers in Birmingham
Counselling
Family breakdown can often cause great stress and it can be difficult to talk openly with friends and family who know both parties. Many find counselling helpful.
British Associate of Counselling and Psychotherapy have a nationwide therapist directory; you can easily narrow the search using location and filters such as "relationships", "children" or "couples".
Similarly the Counselling Directory is a directory of professional counsellors and psychotherapists.
Your GP can refer you to NHS counselling or therapy services, such as the Staffordshire Wellbeing Service.
There are several local charities and many private counsellors who can also help.  Local services include:-
Staffordshire Wellbeing Service. All issues, based at Queens Gardens Business Centre, Newcastle under Lyme.
Neroli Counselling All issues , including counselling for children and young people.
Mind All issues, based in Hanley
Dove All issues of bereavement and loss, based in Hanley
Help for families and separation
YMCA family services provide parenting courses, Separated Parents Information Program and support and facilitate arrangements for children to spend time with parents and other family members.
Whether or not you are involved in court proceedings, lots of information and resources for families with children can be found on the Children and Family Court Advisory and Support Services website (CAFCASS).
You can find useful information about the law, whether you can get legal aid, support for your children at www.sortingoutseparation.org.uk
The Transparency Project is a registered charity which explains and discusses family law and family courts in England & Wales, and signposts to useful resources to help non-lawyers understand the system and the law better. It was endorsed as source of information for parents by Court of Appeal judge Lord Justice McFarlane during his keynote speech at a Family Justice Council event on 9th March 2017.
Driving and motoring offences
Stephen Oldham specialises in advice and representation if you are accused of a motoring offence.
Legal aid
If you have been invited to attend a Public Law Outline meeting by Local Authority Children Services or Children Services have issued court proceedings in relation to your children, you are automatically entitled to free legal aid regardless of your financial circumstances.
You can use the Civil Legal Aid Eligibility Calculator to find out whether you qualify financially for legal aid.  If so, you will be entitled to public funding for mediation and associated legal advice.  You are entitled to legal aid in relation to protection from domestic abuse.
If you are able to provide written evidence that you are the victim of domestic abuse or that your children are at risk of significant harm, you would be able to apply for legal aid for any aspect of family law.  You can download template letters requesting evidence from the Gov.uk website.
The Civil Legal Advice helpline provides free Advice over the telephone about many aspects of the law.
Free advice and assistance
The Citizens Advice Bureau provides advice on areas not generally covered by solicitors such as debt management, housing and benefit entitlement.
The Money Advice Service is an independent service set up by the government to help people manage their money.
CLOCK  (Community Legal Outreach Collaboration Keele) provides assistance from students from Keele University to support people who are unrepresented in court proceedings.
Resolution provides lots of tips and information about how to cope after separation.
More information about representing yourself in court can be found on the gov.uk website.
If you are facing a "remote" hearing by telephone or video/online Resolution offer guidance.
Support Through Court is a national charity that offers support through court free of charge.  You can phone 03000 810 006.
Advice now guides are a great source of information on a full range of legal problems.
Government websites
The Gov.uk website is a wealth of information and guidance about many aspects of the law.
You can download court forms from the court website
To get a figure for Child Maintenance use the Child Maintenance Calculator
Use the Benefits Calculator to check potential entitlement to benefits and tax credits.