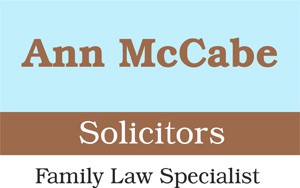 There are so many good causes to choose from.  It was hard to choose one so I've chosen two fantastic local charities.  I've met those closely involved and they are passionate about supporting local families.
The North Staffs Special Adventure Playground on Stanier Street, Newcastle-under-Lyme closed its doors at the end of December 2015 and the associated charity was wound up.  This was a massive blow to the families and volunteers who had been so involved with the Playground and associated activities and fellowship over the years.  Ex staff, volunteers, members and their families could not stand by and let all that they had shared disappear.  So they came together to create 'Our Space', a new charity that aims to fill the gap created when the NSSAP closed.
Since December 2015, the playground has been locked up, unused and un-maintained and so lots more money and time is needed before the premises are fit for purpose again.  The volunteers threw loads of time and energy into fund-raising activities and as a result were able to take on the lease from the Council for the site on Stanier Street.  I first met some of the Our Space team at a fund raising event, a community choir donated the proceeds of a concert to Our Space.  The families and volunteers were determined not to let go of the relationships that had been built up over the years and to restore a unique resource. At a result of their commitment and passion, the lease from the Council has just been signed so soon work can begin on making the facilities at Stanier Street usable again.
In the meantime Our Space provide small club sessions from community centres but hope to reopen the premises on Stanier Street and eventually offer a wide variety of activities for all ages and disabilities.
All donations and offers of practical support are welcome.  For more information look at their Facebook page.
We support the work of Cancer Research UK by offering free Wills all year round in return for your gift to the charity.
Read more about this service here
We support the Dougie Mac by supporting their Free Will month, typically in May and October each year. Read more about the service here and get your free Will voucher here.
About the author
Ann McCabe is a solicitor and founder of Ann McCabe Solicitors.  She qualified as a solicitor in 1993 and has specialised in family law ever since.  She has worked in Newcastle under Lyme since 1994.