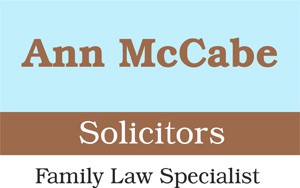 There are so many good causes to choose from.  It was hard to choose one so I've chosen two fantastic local charities.  I've met those closely involved and they are passionate about supporting local families.
The North Staffs Special Adventure Playground on Stanier Street, Newcastle-under-Lyme closed its doors at the end of December 2015 and the associated charity was wound up.  This was a massive blow to the families and volunteers who had been so involved with the Playground and associated activities and fellowship over the years.  Ex staff, volunteers, members and their families could not stand by and let all that they had shared disappear.  So they came together to create 'Our Space', a new charity that aims to fill the gap created when the NSSAP closed.
Since December 2015, the playground has been locked up, unused and un-maintained and so lots more money and time is needed before the premises are fit for purpose again.  The volunteers threw loads of time and energy into fund-raising activities and as a result were able to take on the lease from the Council for the site on Stanier Street.  I first met some of the Our Space team at a fund raising event, a community choir donated the proceeds of a concert to Our Space.  The families and volunteers were determined not to let go of the relationships that had been built up over the years and to restore a unique resource. At a result of their commitment and passion, the lease from the Council has just been signed so soon work can begin on making the facilities at Stanier Street usable again.
In the meantime Our Space provide small club sessions from community centres but hope to reopen the premises on Stanier Street and eventually offer a wide variety of activities for all ages and disabilities.
All donations and offers of practical support are welcome.  For more information look at their Facebook page.
Alice Charity are a local charity that support families in Stoke-on-Trent and Newcastle-under-Lyme socially, emotionally and financially through the experience of safeness, kindness, warmth and compassion.  Not only is it a charity close to my heart but also close to my office – literally next door on Queens Parade Newcastle under Lyme.
The charity is called Alice, named after the Nana of Stephanie Talbot (Alice Charity's Chief Executive). She was a fantastic lady who loved her family unconditionally and showed compassion to her community- an inspirational person all-round.
Family life can be a struggle these days, with redundancies on the increase and the cost of living sky high. Many local families are struggling through it alone, going without some of life's basic needs and unable to provide the safe and loving environment they want for their family.
The variety of projects range from weekly support groups to purchasing cookers and furniture and a local food bank. Anything you can do to help will be much appreciated, even if it's just coming along to one of the events to show your support!

Ann McCabe Solicitors are proud to be a Jet Plus member of the
Fortunate 500
.
For more information about exactly who Alice Charity are, how they can help and how they came about, please visit their website.
Ann McCabe 26th April 2017