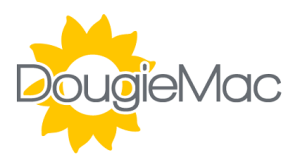 Free Will Month – May 2023
We are very pleased to be supporting Dougie Mac's free Will month again throughout the whole of May 2023.
We have seen first hand the wonderful work that Dougie Mac do for people in their final days and their families.  The compassionate and humane support they give makes such a difference in otherwise tragic circumstances.
If you give a donation to Dougie Mac of at least £100 or leave a gift to Dougie Mac in your Will, we will waive our normal fee for a basic Will.
Request your free Will voucher here.
Click here to find details of what is included in a basic Will.   We will quote for any additional work before proceeding.
We also store Wills free of charge.
To qualify for the free Will service with us, you must have your first appointment during the month of May.  The first appointment will usually be by telephone but some face to face appointments in the office are also available.
Phone 01782 627589 to book an appointment with one of our experts
Gifts in Wills are vital to the work Dougie Mac do.
In 2021 Dougie Mac received over £2.5 million from the people who kindly remember them in their Will. Every gift, no matter how big or small, makes a real difference for future generations.
• Over 3,000 local families benefit from their care and support services every year which includes children, young adults and adults.
• They support all illnesses that are no longer curable, not just cancer.
• A lot of the work they do is in the community visiting families within the comfort of their own home.
• They offer a 24 hour advice line for patients and families.
About the author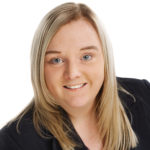 Adele Baskerville is Head of the Private Client department at our office in Newcastle under Lyme.   She is a fully qualified Chartered Legal Executive who has specialised in Wills Probate Powers of Attorney and Court of Protection since 2007.  For years she has supported the wonderful work done by Dougie Mac by giving up her time free of charge.  We at Ann McCabe Solicitors are proud to support her in supporting Dougie Mac
You can find her on Linkedin here
Phone 01782 627589 for free advice and a free basic Will