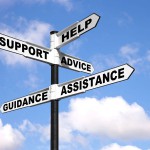 Ann McCabe Solicitors help you and your family plan for the future.
We know that you are likely to be looking around for the best service. If you instruct us, you can be reassured that we will give you a dedicated personalised service.   It is important that you realise that solicitors' firms are regulated by the Solicitors Regulation Authority whereas many Will-writers or organisations dealing with Lasting Powers of Attorney and Probate are completely unregulated and therefore do not give you the protection you need.
Please click on the links below for more information about Wills Lasting Powers of Attorney and Court of Protection, including our clear fixed fees.
Our Private Client team:
For free initial advice phone 01782 627589
"Ann was extremely helpful and knowledgeable. She was very caring and patient towards my elderly parents and quickly resolved the issue at hand. I am very grateful for the help and cannot recommend highly enough."
Robert Mason 13th December 2016