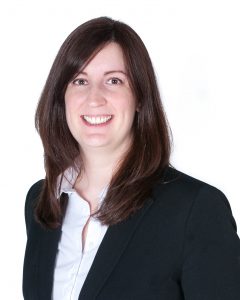 Associate Member of the Chartered Institute of Legal Executives :
Emma Paxton joined Ann McCabe Solicitors in October 2016 and shares the same passion for delivering a high-quality client-centred service.
She began working for a national law firm shortly after completing my law degree in 2007 and gained experience within a broad range of matters including estate administration, powers of attorney and Wills. At this time she also began training to become a Chartered Legal Executive and hopes to complete the qualification in the near future.
Her primary aim is to develop a strong relationship with clients, to provide advice and guidance and ultimately achieve their objectives during what are often difficult personal circumstances.
Call for free initial legal advice 01782 627589
"Ann & Emma were very good to deal with. We would definitely use this firm again."
17th March 2022
"Emma was very helpful and explained the whole process very well."
S Atkin & H Atkin 2 April 2021
"Many thanks to Emma for the renewal of my will . Highly professional and helpful in arranging it for me."
R Wiles 3rd December 2020
"Ann and Emma have been amazing. They took care of everything for me at a very sad time. I really didn't know where to begin with sorting everything out. After speaking to Ann, I could relax knowing I was being taken care of. Communication was brilliant. I would definitely recommend Ann. Thankyou Ann and Emma, I really couldn't have got through without you."
J Allison 19th July 2020
"Ann and Emma were extremely helpful and supportive when I needed to update and a make a new will. They explained everything so I could easily understand and they ensured all my concerns were catered for in the new will. Will definitely be using them again and cannot recommend then highly enough. Thank you."
J Wootton 5th October 2017
"Ann and Emma have both been extremely helpful to myself and my husband whilst making our wills, they listened to what we wanted and explained the finer details so that we both could understand all the legal jargon and were happy with everything. Thank you so much for the great service you have provided."
AS and RS 1st December 2016