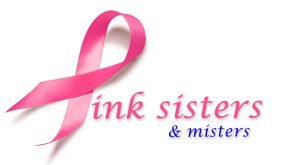 Pink Sisters & Misters aims to provide support for both men and women facing a diagnosis of cancer, while simultaneously providing solace and support to their families and friends, who are often navigating this challenging path alongside their loved ones.
They provide a safe space for people living with cancer, giving them an opportunity to meet other people in similar situations.  They can freely exchange stories, seek answers to pressing questions and give voice to their deepest emotions.
The charity was established in 2015 by founder Jackie Mackenzie, who herself received a diagnosis of breast cancer. Following her treatment, she felt there was no support and therefore decided to create the charity. Now, Jackie and her team support both men and women facing all types of cancers.
Their work began in 2015 when founder Jackie Mackenzie, who herself battled breast cancer, established the charity. After her own treatment journey, she recognised a gap in the support system for cancer survivors. That's when she took it upon herself to create Pink Sisters & Misters, an organisation now dedicated to easing the burdens of both men and women facing all forms of cancer.
At present, they hold six meetings each month in Birches Head, Kidsgrove, Leek, Cheadle and Dougie Mac in Blurton. But they are eagerly seeking opportunities to extend their reach to new areas.
Donations can be made via their website. Your contributions, whether monetary or in the form of items like cosy blankets, eyeliners, brow pencils, or water bottles, are greatly appreciated and directly impact their cause.
Pink Sisters & Misters also takes part in numerous fundraising events. All donations and offers of practical support are welcome. For deeper insights into their work and how you can get involved, visit their website.
---
Related articles
Supporting Free Will month for Dougie Mac
Cancer Research Free Will Service
---