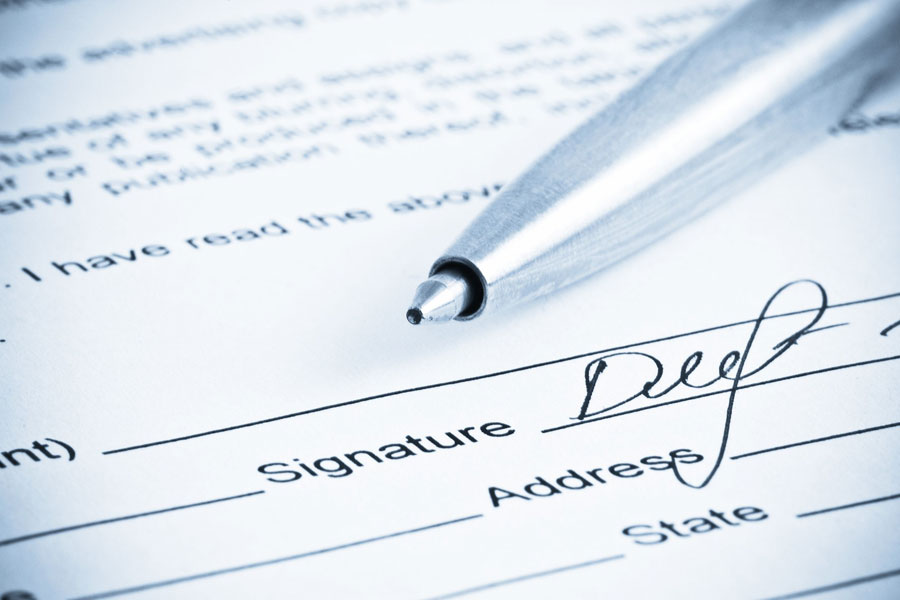 Usually it is essential to meet you to verify your identity and ensure legal documents are signed properly.  In order to minimise social interaction, we will take the following steps:
take instructions for Wills and Lasting Powers of Attorney by telephone.
send the draft documents to you in the post and discuss them by telephone.
discuss with you safe ways to verify your identity and sign and witness documents, according to your particular circumstances.
Why do I need a Will?
At some point in your life, you should think about who you wish to receive everything you own when you die.  Without a Will, your estate might go to someone you don't expect.  A Will always makes it easier for those you leave behind to pick up the pieces and sometimes avoids the need for them to apply for probate.
Wills are about relationships so living with someone, marriage, divorce and having children are essential times to draft a Will.
Arguably it is even more important to make a Will if you don't have close relatives because under the rules of intestacy, your estate will pass to your nearest surviving relative if you don't have a Will.  Someone with whom you are not married or biologically related shall not inherit your estate unless you make a Will,
Here are some examples of when you should consider changing your Will.
You start living together – without a Will, your cohabitee will not inherit any of your assets.  Who receives all of your belongings would instead be decided by the rules of intestacy.
You get engaged – any Will you have before marriage will have no effect after you marry unless you make it clear in the Will that you sign it in contemplation of marriage or civil partnership.  You should make a new Will to ensure that you choose who manages and who inherits your estate when you die.
You get married or enter into a civil partnership – if you have a Will already, it no longer has any effect unless signed in contemplation of marriage.  Again the rules of intestacy apply.
You have children – if you die without a Will, your children might inherit your property, especially if you are not married, but someone else would have to step forward to look after their inheritance until they reach the age of 18 years.   Everything would be much more straight forward and an application to court for probate might be avoided if you draft a Will choosing executors and trustees to look after your children's interests.   In a Will you can also appoint guardians who would automatically have parental responsibility for your children if there was no other person alive with parental responsibility.
You divorce – when decree absolute is granted, any reference to your ex-spouse in your will automatically no longer has any effect.  This leaves a gap in your Will and as a result you may find that your wishes are not carried out when you die.
You buy a house.  This is usually the main asset that people want to pass on. If you own a house in joint names, it will automatically pass to the surviving owner if one owner dies.  When the last owner dies, it will pass onto that person's beneficiaries.  If you want, we can ensure that each owner's share passes to their own beneficiaries in the end, no matter who dies first by setting up a life interest trust.
So that you have peace of mind that your wishes will be carried out after your death, it is important that you have legal advice and a Will drafted by an expert.
A Will ensures that your wishes are carried out upon your death.  A Lasting Power of Attorney makes it easier for others to look after your interests during your lifetime and are increasingly important  as life expectancy and the onset of dementia increases.
Click here for our prices for Wills
For free initial legal advice phone 01782 627589.
If you need to set up a trust for a disabled adult or want to consider a "Living Will" or Advanced Directive we suggest that you instead seek advice from Sheree Green of Greenchurch Legal Services as she is an expert in the field and able to act as a professional trustee when necessary.
Sheree Green can also advise about Statutory Wills when it is necessary to change the Will of someone who no longer has mental capacity to do so themselves.
"Ann and Emma were extremely helpful and supportive when I needed to update and a make a new will. They explained everything so I could easily understand and they ensured all my concerns were catered for in the new will. Will definitely be using them again and cannot recommend then highly enough"
JW 10th May 2017
Ann McCabe Solicitors
Average rating:
0 reviews