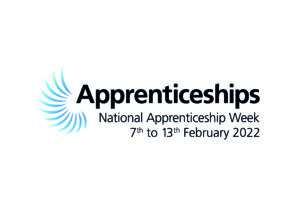 This year's National Apprenticeship Week is taking place between 7th-13th February. It is a time to celebrate the apprenticeship success stories across the country and recognise the positive impact they have on employers, individuals and the economy.
National Apprenticeship Week is a great opportunity to share how Ann McCabe Solicitors have benefitted from the scheme.  Our apprentices have had great support and training from Cilex Law School. They put their knowledge straight into action in the workplace which has really boosted the contribution they make to the business.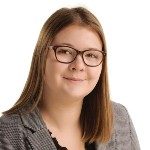 Daniella Fells started as an administrative assistant with no experience of the Law. Within 2 months, she knew she wanted to progress and train as a paralegal and was enrolled on the CiLex Paralegal Apprenticeship course.  Remote learning has made attending webinars and supervisions very easy to fit alongside her work for the business.
Daniella says: "Having the opportunity to study an apprenticeship has allowed me to get hands-on training and given me the chance to learn and experience my chosen career and put my skills into practice. My apprenticeship has provided me with opportunities within Ann McCabe Solicitors and it has really helped me develop my key skills, which will benefit me in my career."
Sammi Lindop is also studying as a Cilex Paralegal Apprentice.  For years, she has worked as a paralegal but without the formal qualification.  Once she qualifies as a Paralegal in January 2023, she will go on to qualify three years later as a Chartered Legal Executive specialising in Family Law.  As a Chartered Legal Executive, she will be able to do exactly the same job as a solicitor.
Sammi says "I have wanted to progress my career in law for a few years now and this apprenticeship has given me the opportunity to continue my learning within my current job role.  I have benefited so much already from the CiLex Paralegal Course and am looking forward to progressing even further. As a more mature student this route was perfect for me as I am able to train on the job with a supportive employer and also plan my own learning to complete my course work around my family life. '
Ann McCabe says: "I would recommend the CiLex Law School apprenticeship course to any legal firm wanting to upskill their existing workforce. Staff feel more fulfilled and motivated.  Clients benefit from better service. Apprenticeships are heavily subsidised and so represent really good value for money training.  We at Ann McCabe Solicitors are so proud of the way Sammi Lindop and Daniella Fells have progressed so far in their careers and knowledge as lawyers in relatively short space of time.  Happy staff, happy clients, happy boss!"