Phone our Newcastle Under Lyme office on 01782 627589 for free initial advice.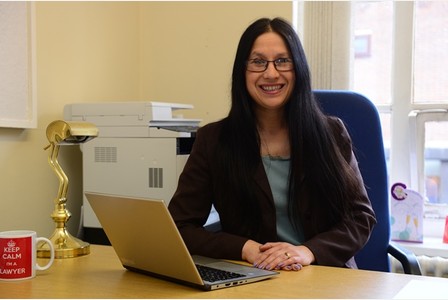 During our phone conversation, we can outline your options and give you an indication of any legal costs involved should you decide to proceed with our assistance. 
We will explain what documentation you should bring with you to make the most of our meeting. In particular, we have to take copies of documents confirming your identity and address before the meeting begins. 
During our first meeting, we will aim to give you as much time as necessary for us to answer all of your questions and help you decide upon your next steps. Typically, a first meeting lasts about an hour.  
If you decide to try to deal with matters without our help, we can point you in the direction of the right forms, documents and procedures. We can also advise as to the various actions you can take.
If you decide you do want us to represent you, we can discuss whether you wish for us to deal with every aspect of your case or whether you wish to instruct us to deal with only certain parts, with you doing some of the work yourself. 
Together we can tailor the service we provide to your particular circumstances. We will take into account any possible legal costs.
After our meeting, we will confirm our advice to you in writing. Our letter will set out the action needed to progress your case. Where appropriate, we will enclose the necessary forms for the next step.
---
What Our Clients Say
"Very simple and easy experience. Would recommend highly." 
Dean, 7th March 2023
"I dealt with my divorce application myself but needed a solicitor to draw up a financial order and submit it to the courts. Sarah gave me sound advice and the matter was dealt with as swiftly as possible with a positive outcome. I can highly recommend!"
Maria, 15th February 2023
"I was given an honest, friendly and professional welcome at my inaugural meeting with Ann McCabe and it put me at ease."
---