Phone 01782 627589 for free initial advice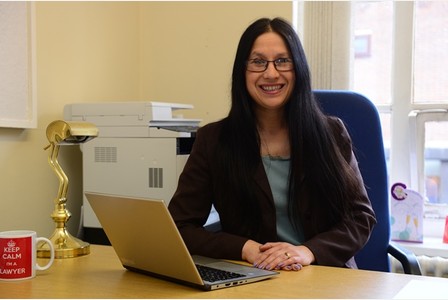 During our phone conversation, we can outline your options to you and give you an indication of any costs involved if you decide to come and see us.  We shall explain what documentation you should bring with you to make the most of our meeting.  In particular, we have to ensure that we take copies of documents confirming your identity and address before the meeting begins.
We aim during our first meeting to give you as much time as necessary for us to answer all of your questions and help you decide upon your next steps for resolving the situation.  Usually this means that a first meeting lasts about an hour.  
If you want to then try to deal with matters without our help, we can point you in the right direction for the right forms, documents and procedures and advise as to the various actions you can take.  If you decide that you do want us to represent you, we can discuss whether you wish us to deal with every aspect of your case or whether you wish to instruct us to deal with only certain parts of your case, with you doing some of the work yourself.   Together we can tailor the service we provide in your particular circumstances, taking into account the costs that would be involved.
After our meeting, we will confirm our advice to you in writing. Our letter will set out the action that you and we would take to progress your case and, where appropriate, enclose the necessary forms for the next step.
Whilst Covid-19 remains a concern, we are conducting most of our meetings by telephone or online but will meet face to face when necessary, for example if you need to sign documents.  If you are self-isolating or shielding, we can discuss whether a home visit with appropriate safety measures is appropriate.  Our Covid-19 policy can be found here.
"I was given an honest, friendly and professional welcome at my inaugural meeting with Ann McCabe and it put me at ease."