Licensed Conveyancer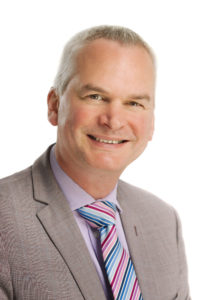 Daniel Webb has worked as a conveyancer since 2001 and has been fully qualified as a Licenced Conveyancer since 2008.
Having specialised in conveyancing for over 20 years, he has a thorough understanding of the law and procedure involved.  He can deal with the full range of property matters including:-
leaseholds
shared ownership
commercial leases
transfers of property from joint owners to one owner
first registration of unregistered properties
sales of property in probate
Details of his fees for conveyancing can be found here.
Whilst of course, the majority of his transactions take place in Staffordshire, Daniel also acts for clients buying, selling or transferring properties in other parts of England and Wales. He also works for Chris Clark Solicitors in Stafford.
With many years of experience, he has expert knowledge in buying and selling houses. He bucks the trend of "conveyancing factories", instead striving to deliver a personal service to ensure an efficient and smooth property transaction. When you instruct Ann McCabe Solicitors, you can be sure that you will quickly be able to speak to someone who knows the details of your case and can help you.
Daniel delivers an excellent level of customer service and takes great satisfaction and pride in his work. Moreover, he has exceptional attention to detail and is determined to provide the best possible outcome. These qualities make him an essential asset to the Ann McCabe Solicitors team.
Call our office in Newcastle under Lyme on 01782 627589 for free initial advice.
---
What Our Clients Say
"As I lived 150 miles from his office I was amazed how efficient Daniel was still able to be given my logistical needs."
Douglas, 21st December 2022
"It was an absolute pleasure to work with Daniel Webb and the Ann McCabe team for the purchase of my house, and I would strongly recommend him to anyone for conveyancing.
"I contacted several of the big-name local solicitors for conveyancing quotes, and was only able to speak to receptionists who were disinterested and uninformed. Enter Ann McCabe Solicitors – Daniel Webb was the only conveyancer who spoke to me directly. Personable and knowledgeable, he was happy to answer all my questions and worked with me to suit my needs. He stood out amongst all the rest for best service, and best price too.
"Daniel was extremely easy to contact, always just a phone call or email away, and reliably got everything done in good time. While the seller's (estate agent appointed) uncommunicative solicitors dragged their feet and didn't do things properly, I was able to trust in my conveyancer both to do everything our end and check theirs.
"Daniel even went above and beyond normal expectations – from offering friendly expert advice, to helping me organise a boiler check, and stepping in to save the day at 6 am on the morning of completion to support me in negotiating over unwanted items left by the seller. He was truly on my side.
"Thank you, Daniel, for helping me make a house a home!"
Eleanor, 20th December 2022
---