Licensed Conveyancer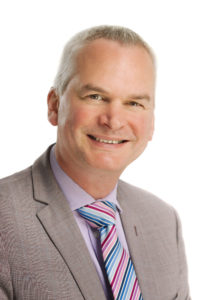 Daniel Webb has worked as a conveyancer since 2001 and has been fully qualified since 2008. Now he is self-employed and works under the umbrella of two local practices, Ann McCabe Solicitors in Newcastle under Lyme and Chris Clark Solicitors in Stafford.
Having specialised in conveyancing for around 20 years, he has a thorough understanding of both residential and commercial conveyancing matters. He is able to deal with the full range of property matters including:-
leaseholds
shared ownership
commercial leases
transfers of property from joint owners to one owner
first registration of unregistered properties
sales of property in probate
Whilst of course the majority of his transactions take place in Staffordshire, he is just as comfortable acting for local clients buying, selling or transferring properties in other parts of England and Wales.
With many years experience, he has expert knowledge in the field. He bucks the trend against "conveyancing factories" which are not able to deliver the personal attention to detail that he believes is required to ensure your property transaction progresses efficiently and swiftly towards completion. When you instruct Ann McCabe Solicitors, you can be sure that you will quickly be able to speak to someone who knows the details of your case and is able to help you.
He enjoys delivering an excellent level of customer service and takes great satisfaction and pride in his work. His exceptional attention to detail, and determination to provide the best possible outcome on every matter, makes him an essential asset to the Ann McCabe Solicitors team.
Call on 01782 627589 for free initial advice.
"I was very pleased with the service provided throughout all of the conveyancing during the sale of my house. All was completed in a timely manner despite the pandemic causing its own unique challenges.
I would have no hesitation in recommending Ann McCabe solicitors to all."
Ian Daniels 31st August 2021
"Very local and personal service, kept well informed of progress."