Tips for co-parenting after separation
By Sammi Lindop Family Lawyer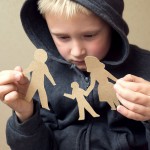 When families go through separations it not only affects the adults but also the children of the family.  Resolution have put together a guide to help support parents in making the transition of separation as easy as possible with some useful tips to help put the children first.  You can download the full guide here Parenting-through-separation-guide.pdf (resolution.org.uk).
Separation is understandably a difficult time for the entire family, including children.   Just because a couple reach the decision to separate, this does not mean that they stop being parents and it is vital for them to be able to co-parent with each other going forward. Parents will have lots of questions and this guide from Resolution will help to answer some of them.  Parents may stop loving each other but don't stop loving their children; one thing they can agree about is that the welfare of the children comes first.
What is Resolution?
Resolution were founded in 1982 by a group of family lawyers who believed that a non-confrontational approach to family law issues would produce better outcomes for separating families and their children. Over the decades the organisation (originally called the Solicitors Family Law Association) has grown to become a membership organisation for professionals working with separating families – lawyers, mediators, therapists and coaches. We are passionate about helping families to navigate the challenges of parenting in the wake of separation in the best way possible for their children.
Our family solicitors Ann McCabe and Sarah Longley are members of Resolution. Ann McCabe has also been a Resolution Accredited Specialist since January 2000.
So what happens after parents separate? 
Whether you are the one initiating the separation or not this is going to be a difficult, emotional and uncertain time.  There will be transitions from being a family unit to becoming single parents.   At this point many people can struggle to separate their relationship feelings from their parenting feelings.   Trust may be lost during separation and in turn conflicts arise.  Where possible, it is important to work together as parents when it comes to the children.
What do we tell the children?
Telling the children that you are separating will inevitably be difficult.  Think about getting help from an expert such as a mediator or counsellor so that you can decide between you how or when you will tell the children. It is usually best to tell the children together, having agreed how much to tell them in the light of their age and understanding.   You reassure them that you will always love them regardless of the fact that you will not be living together any more.  More guidance on how to have this difficult conversation with your children can be found within the guide.
The emotions and reactions of your children will vary once they have been informed of the separation.  These can depend upon their ages and their understanding of the situation.  Again the Resolution guide sets out what to expect from the children and how to help them understand what they are going through.
Mediation is also a useful tool to discuss finances and arrangements for the children going forward and you can access more information with regards to this at Mediation in Stoke on Trent (fmcstaffs.co.uk).   Some mediators are qualified to speak to the children direct and involve them in the mediation process, to make sure their wishes and feelings are heard. It can be good for older children to be involved in the process of deciding on how and when contact may take place or where they will be living.  This way the children will feel involved in any decisions made.
Separating parents need support
It is important after separation to have a good support network.  Talk to your family and friends about how you are feeling and ask for help when you need it. Sometimes it's hard to be completely honest with people who care about you and know both of you.   You might need to offload confidentially on an independent expert.  You can look for specialist counsellors and therapists here.
It may be useful at this stage to contact a specialist family lawyer to consider your options moving forward. Here at Ann McCabe Solicitors in Newcastle under Lyme, we have a fully dedicated family team who offer a free initial telephone consultation so that you get answers quickly to questions you may have about separation.
Phone our Newcastle under Office for free initial advice on 01782 627589
Can I get financial support?
Other things for you to check are whether you would be eligible for benefits and also what form of maintenance you should be paying or receiving.
Use the maintenance calculator to check the correct level of child maintenance.
You can use the benefit calculator here to check your entitlement to government support.
What is my legal position?
First of all, it is important to determine who has Parental Responsibility (PR).  Parental responsibility is defined as 'all the rights, duties, powers and responsibilities which by law a parent of a child has'.   (Children Act 1989 section 3) A mother will always automatically have PR whereas a father will only have PR if he was married to the child's mother at the time of birth or if the parties are not married he is registered on the birth certificate.  If you do not have PR then you can enter into a parental responsibility agreement or make an application to the Court.
The children have a right to spend time with both parents provided it is in their interests for them to do so and both parents have a responsibility to make sure relationships are maintained.
What if we still can't agree?
It is important to keep open the lines of communication and try to reach agreement about the care arrangements for your children if at all possible.  Arrangements reached by agreement generally work better than agreements forced upon you.   Professionals such as lawyers, mediators, counsellors and therapists can help you reach agreement. If you still cannot agree between yourselves, then an application can be made to the Court for a Child Arrangements Order which will define where the children live and how much time they shall spend with each of you.
Phone our Newcastle under Office for free initial advice on 01782 627589
How to work together as parents after separation
Now that you are separated your new role will be as co-parents and for this to work successfully, communication is key.  Try to arrange a time that is convenient for both of you to talk away from work distractions or the children.  Make notes about what you want to talk about so that you stick to those topics. If the conversations are turning stressful, agree to take time out and call each other once you have both calmed down to avoid saying things in the heat of the moment.
How to manage contact handovers
Contact handovers are a very important change for the children.  Your children will be watching both parents at this stage and will notice how you behave.  This is the probably the only occasion where both parents and the children come together again.  It is important that these handovers are a positive experience for the children and when these handovers are mis-managed it can cause harm to the children.   It is important to keep handovers child focussed and to be civil for the sake of the children.
If the separation has been particularly difficult and you are struggling to be civil with each other then consider asking grandparents or extended family to collect the children and facilitate the handovers.  In particular, where there has been domestic abuse between parents, they should not meet as handovers must never be used as an opportunity to intimidate or continue the abuse.   Think about using a professional to manage the handover if no one else suitable is available.
Don't let your children be caught in the middle
If co-parenting is working then you will notice that the children can move between houses with minimum disruption.  The children will feel that they are able to talk freely to both parents without feeling judged or in the middle. It also means that you are both able to attend at events for the children such as parents' evenings or football games which shows the children that you are still working together.   Children adapt best to change when their parents present a united front.
Phone us in Newcastle under Lyme for free initial advice on 01782 627589
About the Author
Sammi Lindop is a paralegal specialising in Family Law.  She is studying to qualify as a Chartered Legal Executive.  She is based at our office in Newcastle under Lyme Town Centre.
You can find her on Linkedin here.