A new way to share care of children following separation?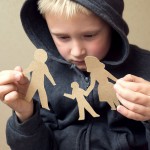 By Sammi Lindop
24th August 2021
What is bird nesting?
Bird nesting is a new trend that seems to becoming more and more popular between separated parents.  This is a simple idea.  After divorce or separation the children remain living in the family home whilst each parent takes it in turns to live with the children on a rotating basis for their agreed period of contact.  Each parent would have a second living space or share a rented home where they can each spend time when they are not 'on duty'
Divorce can be extremely unsettling and uncertain time for children of separated parents, and some believe that this could provide their children with a sense of stability.  Could this new way of living catch on and become the new way forward for some families?
The positives to bird nesting
There are many positives to bird nesting as we have heard from some of our clients who are testing this new innovative theory.
One of our clients has shared her views with us.  She is currently part way through her divorce process and has a young child.
"This really works for us as a family. Our daughter is still very young and has additional needs.  She needs to have a routine and does not like change. By trying bird nesting,  she gets to remain in her own environment for overnight contact with each of us.  When it is her dad's contact time, I stay out at my parent's property to give them the quality contact that they need.  We have found that this has been the best way forward for the time being at least to cause as little disruption as possible to our daughter and to keep her routine in place."
Financially this may also help with separated parents.  Maintaining two larger family homes to accommodate the children can be difficult, especially when you are a newly single parent with only one income.
It's not for everyone
Bird nesting can only work if parents are amicable with each other and work well together.  Understandably, this is not always the case when it comes to matrimonial breakdowns and discussing the difficulties associated such as finances and child arrangements.   Divorces and co-parenting in itself can be a stressful time in itself without sharing a living space.
Children's mental health
Children's mental health is a huge factor when it comes to family breakdowns and each child will react differently.  Some children are extremely resilient and will fit into a new routine with no issues, others will really struggle. For those that do find change difficult bird nesting may help because children do not have to travel between each parent's home, it can be not only practically but emotionally challenging for them to be swapping between two different homes.  Forgotten comfort toys, homework or a Sports kit that has been left at the alternative home can become upsetting together with the different environments that they are having to get used to.
What next?
We are living in a time where the rights and views of children are being considered more than ever before.  Bird nesting may become more and more popular with separated parents, especially in the interim whilst other matters are being agreed.  Divorce and the associated division of finances is not a fast process and can in some cases take months to implement.   With the assistance of legal advice and mediation this may be the way forward for some parents.
The introduction of a no-fault divorce in April 2022 should hopefully lower the animosity that can be experienced between couples in divorce.  This might make it more likely that parents will consider bird nesting.
About the Author
Sammi Lindop is a paralegal specialising in Family Law.  She is studying to qualify as a Chartered Legal Executive.  She is based at our office in Newcastle under Lyme Town Centre.
You can find her on Linkedin here.
If you would like to discuss any aspects of divorce, finances or children matters then please do not hesitate to contact our office where one of our team will be happy to help.
Phone 01782 627589 for free initial advice