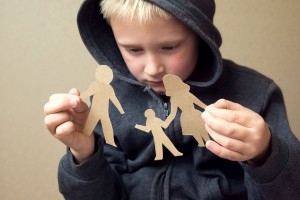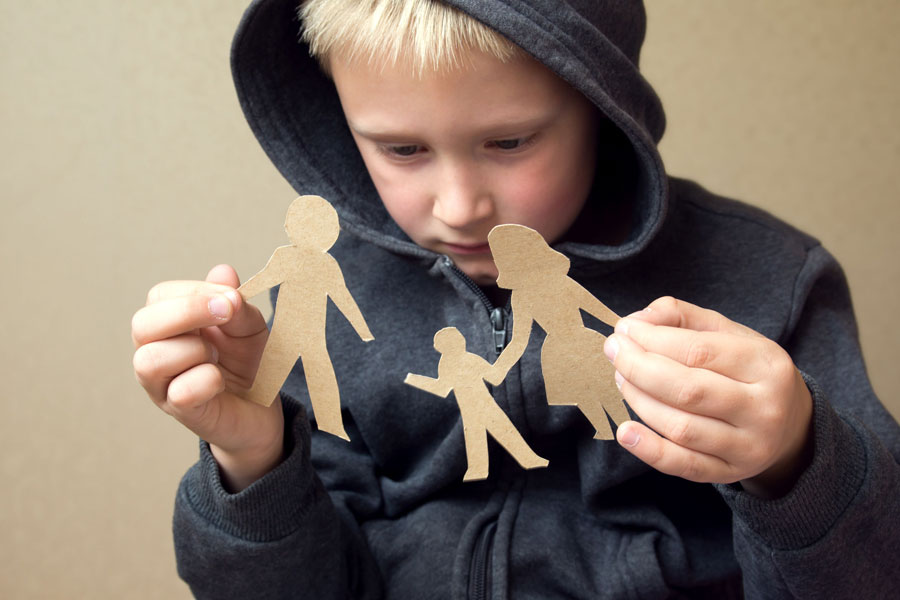 Is anyone still listening to the Archers? Arrangements for children
If you read my first article on the subject, you'll know that I have given up listening to the Archers, after nearly 30 years of loyalty – the sound of Rob Titchener's voice turns my stomach.
But I have crept back and find that Archers' plotlines resemble a family law examination paper for a university degree. Here are a selection of the issues.
How does Rob Titchener get parental responsibility for Jack and Henry?
Rob is Jack's natural father and he and Helen are married and so he automatically shares parental responsibility for Jack. Helen had Henry by sperm donation before she met Rob; the easiest way for Rob to share parental responsibility for Henry is to sign a step-parent parental responsibility agreement with Helen for Henry.
If Helen and Rob had been married at the time Henry was born by sperm donation, he would have been assumed legally to be Henry's natural father and would have automatically shared parental responsibility for him.
That answer would only get you 2 marks on the exam paper.
For the long answer (which would get you full marks) click here for more information about parental responsibility
Who decides what a child is called?
Helen wanted to name her son John Anthony Archer, after her brother and father, and call him Jack. Rob clearly had a completely different different idea but this was one time when Helen got her own way because she was the one who registered the birth.   Rob could have tried to challenge her by applying to the court for a Specific Issue Order but he would have been unlikely to succeed. Having been given a name, Rob would have had to persuade the court that it was in Jack's best interests for the name to be changed; since the court is not interested in the desires or interests of the adults, there is no good reason to change the name.   John/Jack Anthony Archer is a perfectly sensible name; Helen could change her surname too so that she has the same surname as both of her sons. The most that Rob could have hoped that the court might do is to grant a double barrelled surname but would this really have any benefit for the child?
How come Henry is living with Rob even though he's not related to him?
The biological relationship between a child and a potential carer is only one factor to take into account when a court decides with whom a child should live.   What is important is what is best for a child in the particular circumstances taking into account all the of factors in the welfare checklist.
Rob treats Henry as his son and he is the only father Henry has ever known. Being with Helen is not an option and minimising disruption is a key objective. Therefore, since the court would not know what an abusive, manipulative man Rob Kitchener is, keeping him at home with Rob was the obvious decision to make.
Do Pat and Tony Archer have any rights over their grandsons?
No. Not even parents have rights, they have responsibility. It is the child who has the rights, one of which is generally to have a relationship with their natural family, grandparents included.   Courts generally treat grandparents very favourably, recognising the importance of them staying involved in the life of their grandchildren. But grandparents are not expected to see children as often as parents would and any Child Arrangements Order reflects this.
The depiction of Pat and Tony's experience when their grandson lives with a hostile son-in-law is a very accurate one in my experience. They feel like they're treading on eggshells and having to keep Rob sweet because the court has basically given him control over Henry (and control is what Rob lives for). Rob being Rob is trying to turn Henry against Helen, and by extension her parents. Pat and Tony counter this by making the time they spend with Henry as fun as possible. It's easy to see how such an unhealthy relationship between the adults can lead to a child playing them off against each other as he gets older.
Will Helen Titchener be able to keep Jack in her care?
It all depends on the outcome of the trial in September. At the moment, Jack and Helen are staying in a Mother and Baby Unit in prison.    Children generally must leave a unit by the time they are eighteen months. If Helen is found guilty of murder, it is inevitable that she shall be in prison longer than that and so a plan for moving Jack from the unit, probably to Rob's care, will be put in place quite quickly.
Will Helen Archer/Titchener be acquitted at her trial?
This all depends on how much Helen opens up about the abuse she suffered from Rob and whether the jury then believes her. Helen still seems to be so under Rob's control that she doesn't even seem to remember what Rob has done to her. Her barrister Anna Tregoran is desperately trying to get her to open up but at the moment, the only person who has any success is Helen's prison mate, Cas, who understands because she's suffered abuse herself. I think the key to the trial might be persuading Jess Myers (formerly Titchener) to help because she also suffered the same abuse from Rob.
There are a lot of ifs and buts. Even if Helen does persuade the jury of the abuse she suffered and is found innocent of murder, she could still be convicted of manslaughter and stay in prison.
Legally, this is a case that could go either way, which of course makes it perfect for high-tension drama.
Will Helen ever get Jack and Henry back?
If she is found not guilty and is released from prison, that doesn't mean Rob is found guilty of anything and there could be a custody battle. She would argue that Jack and Henry should be together full time, that her connection to Henry is stronger than Rob's that her work commitments, if any, are easier to juggle than Rob's. Hopefully this will all be enough to persuade the court that the boys should live with her.
Domestic abuse allegations must also be considered by the court. A decision that Helen is not guilty is not the same as a decision that Rob abused Helen and so she is likely to give evidence again. This time the relevance of the abuse is the affect it has upon the children; abuse of the mother is emotional abuse of the child. Direct emotional abuse of Henry is also relevant. This will involve her giving evidence of his excessive discipline and manipulative behaviour towards Henry. Not an easy case to run. Pat and Tony and others might have to give evidence of what they have heard Rob say to them and Henry. Rob might try to argue that Helen is mentally unstable, but this is difficult for him to prove, particularly when found to have abused her.
I believe in happy endings so I think all will end well – Helen will be home with her two sons and Rob will be banished from Ambridge forever and I'll be able to return to listening to the Archers full time!
About the author
Ann McCabe is a solicitor and founder of Ann McCabe Solicitors.  She qualified as a solicitor in 1993 and has specialised in family law ever since.  She has worked in Newcastle under Lyme since 1994.