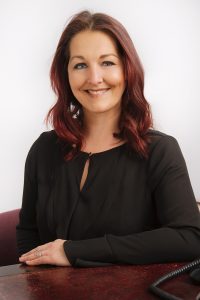 Family Law Consultant
jemma@wentworthfamilylaw.co.uk
Jemma is a family lawyer who is regulated by the Chartered Institute of Legal Executives, of which she has been a Fellow since 2009.
Jemma graduated from New College Nottingham in 2004 with a Higher-Level Professional Diploma in Law which included Level 4 Heads in Criminal Law, Employment Law Family Law and Family Practice.
Throughout her academic years, it was clear Family Law was where Jemma belonged. Therefore, this is the area of law she has based her legal career upon.
Jemma specialises in all areas of private children matters including child arrangements, school disputes and other Section 8 applications under the Children Act 1989 including prohibited steps and specific issue applications along with complex international relocation matters. She also represents clients for Special Guardianship applications, which can include wider family members, and also represents respondents for both non-molestation and occupation applications under the Family Law Act 1996.
In addition, Jemma advises and assists in divorce and associated financial matters. She can also advise in relation to matters connected to the impact of non-marital separation, including housing matters.
Jemma is a Member of Resolution and is committed to her continued knowledge of developments within family law practice. Keeping fully appraised of the changes in the law is vital in order for Jemma to give the best advice possible to clients on a day-to-day basis.
Find out more about Jemma Wentworth's consultancy Family Law Services
---
Please contact our specialist family team in Newcastle under Lyme for free initial advice on 01782 627589.
"I have been with Jemma for over five years now and I would 100% recommend her. She is very professional and puts your child's needs first. The one thing that stands out for me is that she listens to you. I don't think I could have coped without her help. She is not just a solicitor, at times she is your guardian angel."
Mark, 5th April 2023
I'm Cohabiting – Do I need a Cohabitation Agreement?