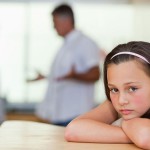 By Sarah Longley, Family Solicitor
When it comes to separation or a divorce arrangements for the care of the children is often the most important consideration.  Ideally contact arrangements can be dealt with amicably, but in some instances there is a dispute where one party wants to spend time with children, and the other party disagrees. Sometimes this is for a reason such as a safeguarding concern, or it may be down to a parental dispute where there are no such concerns.
First it must be established whether the party who is wishing to have contact with the child holds parental responsibility for them or not. A child's mother will automatically have parental responsibility.  If the parties were married or in a civil partnership when the child was born, then the father also automatically has parental responsibility. However, in cases where the father was not married to the children's mother at the time of the birth, they would only have parental responsibility if they are named on the birth certificate.
In circumstances where it is not possible to agree children arrangements amicably between separated parents then it is often necessary for one party to consider making an application to court seeking a child arrangements order. If granted, the order would define contact arrangements between the children and the parties, and would cover issues such as with whom the child should live and how often they should spend time with the other party.
What happens after you apply for a Child Arrangements Order?
So what is the process if you wish to apply for a child arrangements order?
Firstly, unless there is an urgent reason meaning any delay would not be in the child's best interests, a referral must be made to mediation so that alternative means of dispute resolution are considered.  If mediation does not produce a successful outcome, or if the other party does not wish to mediate, then an application to court can be made. The first thing the court will do is instruct CAFCASS (the Children and Family Court Advisory and Support Service) to conduct initial safeguarding enquiries into relevant parties, and provide a letter of advice to the court.
If there is a need for an emergency order, the Court will list a short hearing.  If not, you wait until the court considers the initial safeguarding letter from CAFCASS and either direct that more evidence be obtained or list a first hearing dispute resolution appointment. At the first hearing the issues will be identified, and the court will make directions for the progression of the matter, considering whether any reporting needs to be obtained, or whether there should be any more involvement with either CAFCASS or the local authority.  A representative from CAFCASS should ideally be present at the first hearing to provide assistance to the court if required, and if possible, interim contact arrangements will be put in place so that the parties have a clear understanding of time they can spend with the children.
In usual circumstances the next court appointment will be a dispute resolution appointment where the court will consider the outcomes of any directions they have requested, and whether any further work needs to be carried out.  Ultimately if it is not possible to finalise matters at that hearing, then there will either be further directions issued, or a final hearing listed where parties can give evidence, and the court can make orders in the best interests of the children.
Phone 01782 627589 for free initial advice
Navigating child arrangements applications can be difficult and it is important that you are advised appropriately.  Here at Ann McCabe Solicitors in Newcastle under Lyme we are on hand to give assistance to you, and clear advice, throughout the process.
Our family lawyers in Newcastle under Lyme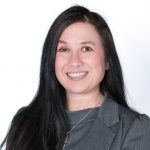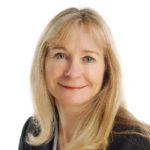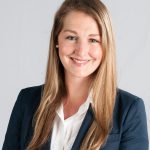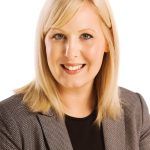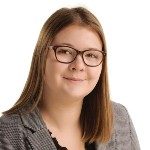 About the Author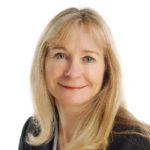 Sarah Longley is a fully qualified family solicitor regulated by the Solicitors Regulation Authority.   She is a member of Resolution and so ascribes to their Code of Practice.