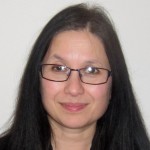 Ann McCabe set up the firm in Newcastle under Lyme in 2016 specialising in divorce and separation and now heads a team of lawyers dealing with Separation, Children, Wills, Probate, Lasting Powers of Attorney and Conveyancing.
Ann McCabe is a solicitor who has specialised in family law since 1993.  You are unlikely to find a more experienced or better qualified divorce and family lawyer in the Newcastle under Lyme and Stoke on Trent area.
By the time I was 15 years old I knew that I wanted to be a lawyer. Having undertaken work experience, I decided I wanted to be a solicitor. I studied law at Jesus College, Cambridge University and Guildford College of Law. More summer work helped me decide I wanted to work with people as individuals rather than as businesses and I went into High Street practice.
I started work in London in 1991 and have worked exclusively in Divorce and Family Law since qualifying as a solicitor in 1993. I have worked as a Family Law Solicitor in Newcastle under Lyme since January 1994.
I was one of the first three solicitors in Staffordshire to become a Resolution Accredited Specialist in January 2000.
I specialise in all aspects of law relating to divorce and separation, including financial consequences. and child arrangements.
I am dedicated to providing a specialist, efficient and cost-effective service to anyone experiencing family breakdown. I tailor my service to your particular circumstances and requirements so that you receive personalised support in what is a very personal and often difficult situation for you and your family.
As a Christian, being a solicitor is a vocation not just a job – "To act justly and to love mercy and to walk humbly with your God." Micah 6:8.
Phone our office in Newcastle under Lyme for initial free advice on 01782 627589
"I would highly recommend Ann McCabe and her team, who dealt with my case in a supportive, caring and professional manner during what proved to be a very emotional and difficult time for me. She guided me through the process of divorce with sensitivity, always on hand with any queries and keeping me up to date with progress."
J Spencer 13th November
"Excellent service! Ann and her team provided me with regular updates in my case, was professional, friendly, reliable and approachable. I was confident in her abilities to get my divorce and settlement."
M Oakley 10th October
"Outstanding……… I went to Ann McCabe with little hope and they have managed to achieve everything i asked for and more. I would highly recommend Ann and her team to anybody. Thank you so much for everything."
D Talbot 23rd September
"Ann was superb in helping me to negotiate a way through a difficult court order as part of a divorce. Friendly, approachable and able to see the different sides / aspects of the case. I thoroughly recommend Ann."
S Christie 1st September
"I would like to take this opportunity to thank Ann McCabe solicitors for the professional approach in guiding me through a difficult time during my divorce. Ann's guidance, knowledge and empathy go a long way in showing what a truly dedicated person she is. I can vouch that on several occasions I was able to get in contact with Ann at some extraordinary times and received a reply to remedy my despair. This is not a standard run of the mill solicitors. They truly care about you and your needs and worries. I would recommend Ann McCabe solicitors and their services to anyone in need of professional legal assistance."
Philip A Booth September 
"I called on Ann's services to get through my Divorce, she was very professional and yet empathetic and guided me through with just the right amount of support and I shall now call on her in the future to sort out my will as I trust her and thoroughly recommend her."
Melissa Oliver 16th October