Can I get divorced without a solicitor?
You don't have to hire a solicitor to get a divorce, but we can simplify the process for you.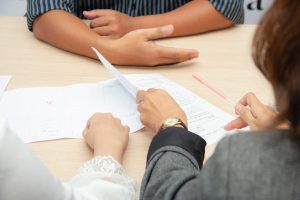 To avoid extra court fees, steer clear of errors that could lead to delays. If you fill out forms incorrectly, you will be required to pay the court an extra fee to try again. If you decide to involve a lawyer midway, this can significantly prolong court proceedings.
The only online divorce service you should use is the government website. As of 1st May 2018, you can apply directly to the court for a divorce at no extra cost. Depending on your financial circumstances, you might be exempt from the court issue fee (£593) or eligible for a reduction. We can assist with exemption or reduction applications.
'No fault' divorce
Since April 6, 2022, you no longer need to state a reason for divorce except believing the marriage is irreparably broken. This introduced the new 'no fault' divorce, making the process less acrimonious. You now apply for a joint divorce with your spouse, meaning you both must agree at each of the 3 stages.  Consider our new service – Resolution Together – and instruct the same lawyer to deal with the consequences of your separation.
We're here to aid you in the divorce process based on your personal preferences. For instance, you can seek initial advice but handle forms yourself. Alternatively, we can assist while you apply online, provided you complete the rest independently. Or we can manage the entire process from beginning to end.  You only pay for the services you require.
Crucially, even after the divorce, you retain the right to make financial claims against your ex-spouse. Such claims can succeed years later, especially with children involved. To ensure financial matters are settled once and for all, it's essential to seek expert advice, instruct a solicitor and obtain a court order – whether by mutual agreement or other means.
Click here to find our fees for divorce. Phone for initial free advice on 01782 627589
---
What our clients say
"Ann was excellent in helping deal with a difficult divorce. She provided great advice and was very fair in her charges. I would recommend her to help navigate a difficult process."
"I highly recommend Ann McCabe solicitors to everyone. Me and my mother first contacted Ann by telephone and straight away we knew she would be the solicitor for us. She made us feel comfortable when we asked questions as it was a completely new experience dealing with a solicitor. If we didn't understand something she was patient and explained it in ways which we could understand. She gave us many options about what roads we could go down with my mother's divorce but at no point did she pressure us.
As my mother is on a low income Ann had an arrangement in place which made it so easy for Mum to pay her. My Mum went to Ann only with intentions to divorce fairly and Ann made it so clear what was fair on my mum's part and what she was entitled to and why. We had gone into this believing that Mum was only ever going to get just less than 4% from her 20+ years of marriage and she walked away with an entitled 65%. Ann was brilliant in every way shape and form and without her, Mum would not be in the position to start her life fresh again, and for that we thank her."  
Kayleigh, 8th September 2021
---
Our Family Law team: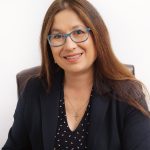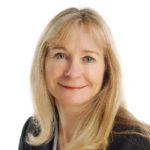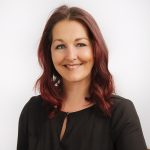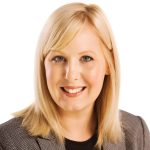 ---
Articles on divorce