A Guide to Mediation
Mediation is a good option that offers most people an alternative and better way of resolving any difficult disputes upon separation. It can take place either by sitting down together in a room or via Teams or Zoom with an experienced mediator. Mediation is a good option for resolving your issues more quickly.
Mediators can provide you with helpful information about the separation and divorce process and can make suggestions about what might be helpful in your case.  They do not however give advice.  This means that mediators often work alongside lawyers.
Mediation is a voluntary process and is dependent upon both parties having the willingness to attend.
Why should I choose to engage in Mediation?
Attending mediation and attempting to resolve any disputes, helps your relationship long-term with less acrimony.  This can be very useful especially when children are involved to cause less damage to your relationship as parents.
The government recognises that mediation is a more positive option and actively encourages separating couples to go to mediation instead of court.
At present, there is a voucher scheme in place until the April 2025.  If you are attending mediation concerning both children and finances, the voucher scheme contributes £500 towards mediation costs.  We suggest you ask about this at the referral stage of your mediation sessions.
Mediation is a confidential process unless any safeguarding or criminal concerns are raised within these sessions concerning children or adults or if there is any evidence of fraud within financial discussions.  The good thing about anything discussed or agreed upon within mediation sessions is that unless both of you agree to waive confidentiality, anything discussed will not then be mentioned within the court arena in the future.   This puts you more at ease and gives you an open space to discuss your options freely without being held to anything.
Is Mediation compulsory?
If you are thinking of making an application either for financial consent order or a child arrangements order where there is a dispute, then attendance at a Mediation Information and Assessment meeting is compulsory before making an application.  At that meeting, the mediator shall provide information about the options open to you and assess whether mediation is appropriate in your circumstances.  There are some exceptions: Mediation is not appropriate if domestic abuse has been a factor within the relationship or the application is to be made on an urgent basis.
On 23rd March 2023, the government announced plans to mandate mediation for parents of separating parents, hoping to divert cases concerning children from the courts.   You can read the press release here.
The consultation is open to all until 15th June 2023; the government wants to hear from organisations representing separating families, family justice professionals, mediation service providers, other dispute resolution service providers and individuals who have lived experience of the family courts or mediation.  Complete the survey here.
What if we don't get on or I don't want to be in a room with my ex?
The mediation service offer 'Shuttle Mediation'.  This means that you can still access the mediation service however you and your ex would be in separate rooms.  They can even arrange separate arrival times for you both.   The mediator would then essentially 'shuttle' between you both to try and resolve the issues.  Mediation generally does work better if you can both sit in a room together, but can be just as successful through shuttle mediation.  If shuttle mediation is something that you would prefer then you should make the mediator aware at your first initial meeting.
What is the mediation process in financial matters?
Once a referral has been made to Mediation, one of the mediators will contact you both separately to talk through the issues from your perspective and to see whether they feel mediation is appropriate. During this initial meeting, the mediators will be able to answer any questions you have about the process.
A joint meeting will then be arranged for a mutually convenient time and date. If there are urgent arrangements to agree such as who will continue to pay the mortgage, then these can be discussed during this session.
The mediator will start to discuss what assets you both have and these are looked at by way of financial disclosure.
Firstly, you would both be asked to complete a mediation disclosure form to include all of your current assets.  Matrimonial assets are classed as those both in joint and sole names.  You are under a duty to be full and frank in your disclosure and will be asked to sign a document to confirm that you have been.   This form of financial disclosure is recognised by Solicitors and Courts.
You may decide to enter into what is called 'high-level disclosure'.  This level of disclosure will be the minimum information required to complete a Statement of Information form.  This is a form that will be required when making an application for a Consent Order to the Courts.  Within this information, you would both be asked for property valuations, assets whether in joint or sole names, pension valuations, and any liabilities.   It is advisable to take independent legal advice at this stage so that you are clear of your options and consequences going forward as a result of the disclosure provided.
To reach an agreement, you will have both to on exchange financial disclosure.  If you don't do this process then the court will order you to do so within proceedings if either of you were to make an application in the future.  If you are found within court proceedings to be purposely withholding disclosure or seen to be unreasonable or frustrating the process, then this can be taken into account and the Court can consider the allocation of legal costs in any judgment that they make.
The mediator is there to assist in checking through any financial disclosure that you have made and check that you are both accept what has been disclosed and deal with any questions raised by either of you.
If financial information is not complete, then it is difficult to move on with the process as the full financial picture will not be clear.
Engaging with the disclosure process will save you both time and money in the long run to avoid any future court proceedings.
Disclosure is usually exchanged at the end of your first joint appointment. The mediators will not keep a record of any documents disclosed between you however they will keep a record of what documents have been exchanged.
Why do I need to disclose my financial documentation? 
When parties enter into divorce proceedings, divorce ends the marriage, but not the financial ties between you.  The only way to sever these ties is to enter into a legally binding agreement called a Clean Break Order.  This order sets out what the matrimonial assets are and how they will be divided upon the completion of the divorce.
The only way to secure a Clean Break Order is through the courts. For the Courts to grant a legally binding Clean Break Order that will protect you both, you need to be aware of what the other person has and essentially what you are walking away from.
How will I know what is fair when dividing our assets?
If you can work together with the assistance of the mediator to solve this issue, then you are more likely to reach a fair agreement.   You should also seek legal advice as soon as possible.
Your mediator will look at what assets you have and how these can be divided to meet your individual reasonable needs.
For many, the jump from funding one household between them to one household each is the main problem.  You should seek assistance from a mortgage advisor as to your mortgage capacity and look at the cost of houses in the area you wish to live that may meet your reasonable living needs.
You should also consider how you can maximise your income once you are living separately.  You may be entitled to some additional help such as a single-person occupancy reduction on your Council Tax or help through Universal Credits.  This online calculator may assist to help you look at your future monthly budget (Turn2us Benefits Calculator).
Once a proposed agreement is reached, the mediator will assist to check that this would be affordable for both parties.  This part of the mediation is important as it will show the court that you have considered your future needs and those of any children of the family.  Discussions can also be had as to whether any ongoing payments would also be needed between the parties by way of Spousal Maintenance.   It is important to note that if Spousal Maintenance is a consideration, this will not allow you to enter into a Clean Break Consent Order as payments will be ongoing.
If you have children of the marriage, you may also need to discuss child maintenance payments depending upon who the children will be living with, how many nights per week the children spend with the non-resident parent, and the ages of the children.  A Child Maintenance calculator is available on the gov website (https://www.gov.uk/calculate-child-maintenance).  By considering this, it will allow you to add these costs into your future budget whether you will be receiving or making the payments.
What happens once we reach an agreement?
Once an agreement has been reached, your mediator will draft two documents for you.  The first is a financial statement to show what matrimonial assets/liabilities you currently have and a document outlining how these assets will be divided to include any ongoing spousal maintenance payments.
It is important to note that this agreement is not legally binding at this stage.  You can then take these documents to a Solicitor to check the documents and advise you of the consequences of the agreement reached.
How can we make the agreement legally binding?
A Financial Order is the only way to ensure a legally binding financial agreement, and, where agreed, a financial clean break from your ex-spouse (except where spousal maintenance is agreed).
Some mediators will draft the application for the order for you. If you seek legal advice, a solicitor will assist in this process and can draft the order based on the agreement reached and liaise with the Court on your behalf.
Can our children attend Mediation?
When separating, the best interests of the children are an important factor and how they will be affected is a big consideration. If both of you as parents think it would help for your child/children to be part of the discussions, they can be invited to confidently talk with a specially trained mediator in a child consultation meeting.  This is done voluntarily on the child's behalf and with your consent. The children and the mediator will then agree upon what they would like to be fed back to you as parents.  This allows the children to feel that they are being heard in a situation whereby they may be feeling unheard, confused, and upset.  It also assists the children in being able to speak openly where divided loyalties could become an issue.
How do I find a mediator?
You can find a mediator near you on the Family Mediators Association website.
Local mediators include
Family Mediation Centre Staffordshire
Staffordshire Family Mediation Service
About the Author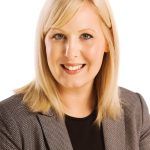 Sammi Lindop is a qualified Paralegal with the Chartered Institute of Legal Executives who has specialised in family law throughout her legal career.   She offers free initial advice by telephone.
Phone 01782 627589 to arrange a telephone appointment