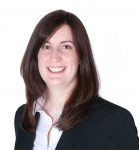 The Office of the Public Guardian (OPG) has announced that it has launched a scheme to refund part of the application fee for Powers of Attorney registered between 1 April 2013 and 31 March 2017.
A review by the Ministry of Justice, who set the fees, found that due to new efficiencies the running costs of the OPG have reduced.  The fee to register a Power of Attorney wasreduced from £110 to £82 on 1 April 2017.  The new scheme will refund the difference in the fee for those who registered documents in the four years prior to this date.
The form only needs to be completed once per person and the OPG shall then calculate the refund dependant on the number of documents registered at that time.
If you believe that you are entitled to a refund further information and the online form can be accessed at https://www.gov.uk/power-of-attorney-refund.
The refund can only be paid directly to the donor and you will need to enter bank details when completing the form.  Should the donor no longer have capacity or if they have passed away, please contact the OPG directly on 0300 456 0300 (choose option 6).
The OPG plan to notify solicitors who applied on their clients' behalf and we shall endeavour to contact every client direct once we are in receipt of this notice.
If you want advice or assistance in relation to Lasting Powers of Attorney generally, please phone us on 01782 627589 for free initial advice.
Associate Member of the Chartered Institute of Legal Executives