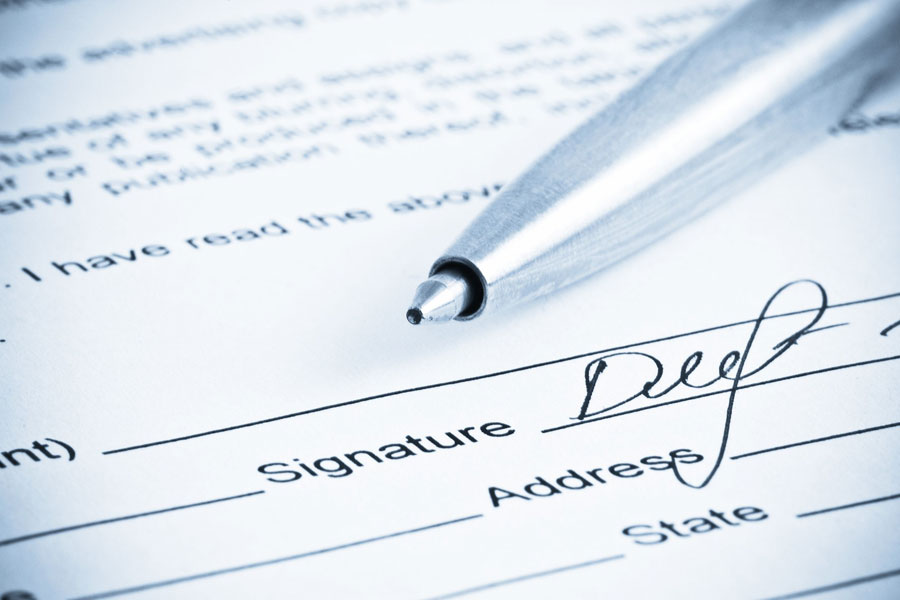 What is a Lasting Power of Attorney?
There are two types of Lasting Power of Attorney: Property and Financial Affairs and Health and Welfare. Once the Lasting of Attorney (LPA) is registered with the Office of the Public Guardian the attorney can act for you with your consent straight away.  This is very useful for example if you begin to lose mobility and want your attorney to go to the bank for you. If and when you lose mental capacity, your attorney can make all decisions on your behalf and manage your affairs for you without having to apply to the Court of Protection.
What are the risks if you don't have a Lasting Power of Attorney?
Have you considered what would happen to your home and savings if you become mentally or physically incapable of looking after your personal and financial affairs?
After working hard all your life, you certainly have the right to decide who has control over your affairs in case you lose your mental capacity due to illnesses including strokes, dementia and Alzheimer's disease.
The number of people with dementia in the UK is expected to grow over the next several decades, according to Alzheimer's Research UK. Age is one of the most significant factors for mental illnesses, such as dementia.
Not having an LPA in place could result in your loved ones having no say in your care and financial decisions. It may also result in an application being made in the Court of Protection which could cost around £1500.
By making an LPA, you appoint people you know, love and trust to make those important decisions for you.
What decisions do you need to make before creating a Lasting Power of Attorney?
Which type of Lasting Power of Attorney do you want to make? The Property and Finance LPA is the most common. We charge an additional £60 if you also choose to sign a Health and Welfare LPA.
Who will act as your attorney(s)? Trust them to act in your best interests and collaborate when needed.
If you have more than one attorney, how will they work together to make decisions?  We advise that you allow attorneys to act independently but that you trust them to consult with one another about major decisions.
If you are making an LPA for property and financial affairs, whether you want your attorney to be able to make decisions while you still have mental capacity?  You can choose to authorise attorneys to act in your place, provided they have your express consent.  This might be useful if you are out of the country or find it difficult to leave the house.
If you are making an LPA for health and welfare, whether you authorise your attorney(s) to make decisions about life-sustaining treatment.  If so, your attorneys can still choose to follow the advice of doctors.  If not, the decision lies with the doctors.
Do you want to place any extra restrictions on what the attorney(s) can do?  We usually advise against limiting them.
Do you want to specify any preferences to your attorney(s)?  Again, we generally suggest you express preferences separately from the LPA but you can include preferences if you wish.
Who do you want to be your Certificate Provider?  If you instruct us, this would be one of our specialist lawyers.
Do you want anyone to be notified when your LPA is about to be registered? If so, who? This is necessary, but you can inform someone through the Public Guardian's Office.
Do you want to register your LPA immediately?  Once registered, the LPA can be used.  You might choose to delay registration if you anticipate changes.
Click here for a full breakdown of our fixed fees.
---
Phone our Newcastle Under Lyme office on 01782 627589 for free legal advice
"Following my Mum's decline in health earlier this year it was necessary to get the power of attorney in place for both financial and health. Ann came out, sat with the family, went through all the paperwork making sure we fully understood everything. We were kept up to date with the process until it was registered. Ann is a lovely lady, very kind and patient particularly to my Mum. I would highly recommend using this solicitor." 
Rachel, 7th August 2023
"First class advice and information would not hesitate to contact for any problems in the future." 
Steven, 18th April 2023
"Great service and very professional and dealt with my case quickly and efficiently. Friendly and approachable staff."
Susan, 22nd February 2023
---
Related articles
Are digital Lasting Powers of Attorney worth the paper they are not written on?
Lasting Powers of Attorney are not just for old people
Office of the Public Guardian launches scheme to refund fees for powers of attorney