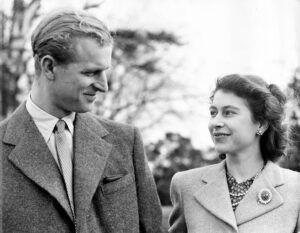 The tributes pour in for Prince Philip who died today at the age of 99 years.  He was a polymath and royal in his own right, having been born a Prince of Greece before the revolution that exiled him.  There is much about him upon which I am not qualified to comment – founder of the Duke of Edinburgh awards, conservationist, respected naval officer, successful sportsman.
I am a solicitor with a 30 year track record of dealing with separating couples.  As such, I respect Prince Philip for one record – he is the longest serving British consort in history.  Queen Elizabeth and Prince Philip celebrated their 73rd wedding anniversary on 20th November 2020.  This is 33 years longer than the average marriage ending in divorce or death, according to the Marriage Foundation.
Marriage is not easy.  The Queen and Prince Philip are great role models for a successful marriage.  We can only speculate but they must have had rocky patches like the rest of us.  I meet many couples who probably shouldn't have married in the first place and it's a blessed relief to both of them to part quickly and easily.  I also meet many couples who after many years, seem to have forgotten what brought them together in the first place and are sad to have lost whatever it was that they had.
Good communication is the key to any relationship, not just a marriage.  Couples stop talking and properly listening to each other.  Laying the foundations for a strong relationship is important. I'm a great believer in pre-marital courses which these days you can do online, free of charge.    Naturally enough, I encourage every couple to consider a pre-marital agreement and to make Wills.  Part of the benefit in doing so is the conversations that you have as a couple about your attitudes to issues such as money and children.  If you're already married, I suggest you try a marriage course, which again are now available online free of charge.
Sometimes it is obvious that a divorce is necessary, particularly where there is domestic abuse.  In most cases, divorce should be a last resort and if you do decide to separate, it is much better if you can reach that decision together as a couple so that you can end your relationship amicably and without regrets.  Our team here at Ann McCabe Solicitors can help you pick up the pieces of a broken marriage and piece together a new life.
About the author
Ann McCabe is a solicitor and founder of Ann McCabe Solicitors.  She qualified as a solicitor in 1993 and has specialised in family law ever since.  She has worked in Newcastle under Lyme since 1994.
Call 01782 627589 for free initial advice